Animal Surgery
We perform a range of surgeries at our clinic.
If your pet needs an operation, we can provide advice and guidance every step of the way.
Surgery at Yarraville Vet
We perform a range of different surgeries, depending on the needs of our furry patients. Pets can need surgery for a variety of reasons, ranging from accidents to planned soft tissue or orthopaedic surgeries.
Common soft tissue surgeries include: desexing, lump or mass removal, respiratory or chest surgery, heart surgery, liver surgery, intestinal surgery.
Common orthopaedic surgery can include: corrective plastic surgery, correcting luxating patellas, and repairing ruptured cruciate ligaments.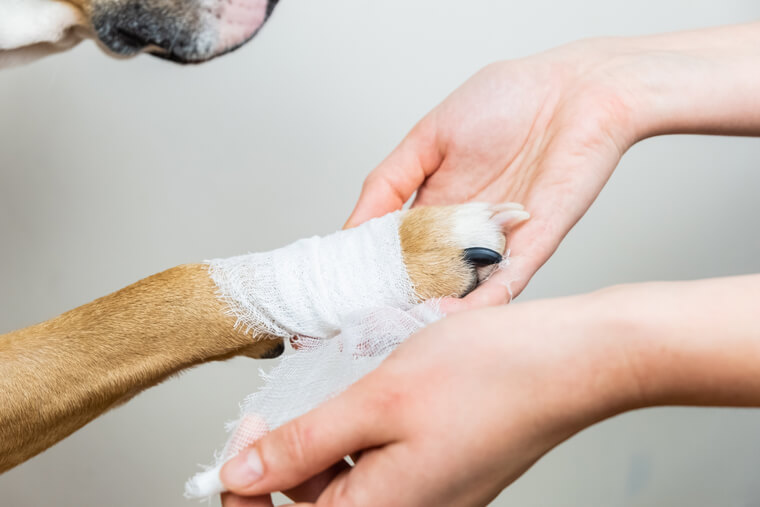 What can I, and my pet, expect from the surgical team at Yarraville Vet Clinic?
You can expect to have your pet cared for as if they were our own.
We know that surgery can be a daunting experience for both pets and pet parents, so we work to ensure that you are both put at ease. We pride ourselves on ensuring that you are informed of every step we take to look after your furry family member, from assessment to treatment, to recovery. We are committed to the ethical treatment of all of our patients, and will work with you to ensure that they are treated with the utmost care and compassion.
Our vet and nursing staff are trained in the latest surgical techniques and methods to ensure that procedures are as minimally invasive as possible. We also focus on providing optimal post-op care for your pet, in order to get them back on their feet as soon as possible.
At Yarraville Vet Clinic:
Our surgical team is highly trained and experienced in a broad range of surgical procedures, and will work to ensure that your pet is assessed and treated with the utmost care
We maintain a modern surgical facility and strive to utilise the latest in veterinarian techniques
We work with you to develop best practice post-operative care for your pet, in order to assure the best possible recovery from surgical procedures
We also host a free telephone advice service, and our staff are ready to answer any questions surrounding pre-operative, and post-operative care.
What about anaesthesia?
To ensure your pet can properly process and eliminate an anaesthetic, our skilled veterinary team will arrange tests to ensure that their organs are functioning properly, and to determine any hidden issues that may cause undue risk to your pet whilst in surgery. Our team will assess your pet, and their level of risk at a pre-surgical consultation, and determine which pre-surgical tests are appropriate.
We recommend allowing these tests, as it can give you peace of mind, help us detect any extra illness, reduce risks in surgery, and to protect your pet's future health.
To arrange a surgical consultation with our team, give us a call today.
Have a concern about your pet's health? Questions about surgery?
We are happy to answer any questions you may have before or after your pet's surgery.
We do not charge for telephone advice.